Exhibitions

MedtechLIVE with T4M
( 18. June - 20. June 2024)
We look forward to meeting you at the fair.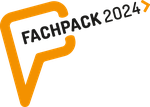 Fachpack Nürnberg
( 24. Sept. - 26. Sept. 2024)
We look forward to meeting you at the fair.

Compamed Düsseldorf
( 11. Nov. - 14. Nov. 2024)
We look forward to meeting you at the fair.
 
WE 
HAVE
YOUR GOALS 
IN MIND.
About us
philosophy
Anyone who invests a lot of time, energy and passion into a product's development will understandably demand the highest quality for its packaging, too. Here at A&D, we know the requirements for secure, durable or eye-catching packaging – and offer you perfect solutions.
Our support starts with defining the production line required, and continues far beyond providing it. We are at your side whenever you need us: supporting you with professional consultancy, technical know-how and comprehensive service. As a medium-sized enterprise, we offer you even more benefits: reliably available contact persons, short decision-making channels and an efficient realisation of projects.
Decades of experience and continuous development guarantee our highest technical expertise – for efficient packaging lines fulfilling your specific requirements.
ROOTED LOCALLY,
OPERATING GLOBALLY.
Location
Innovation and idyll – we have it both.
The location of our company in Weißensberg invites you to let your eyes wander across mountains and lakes. Your view will seem virtually infinite – which perfectly matches our company philosophy: When it comes to customers' requirements, our flexibility is almost unlimited. We strive to fulfill your demands with the optimum solution. No matter how you design your facility and where it will finally be operated – we are your reliable partner delivering highest quality.
A&D Verpackungsmaschinenbau GmbH
Eggenwatt 12   D–88138 Weißensberg   T +49(0)8389.9206.0   F +49(0)8389.9206.30 
info[at]adpack.eu    www.adpack.eu